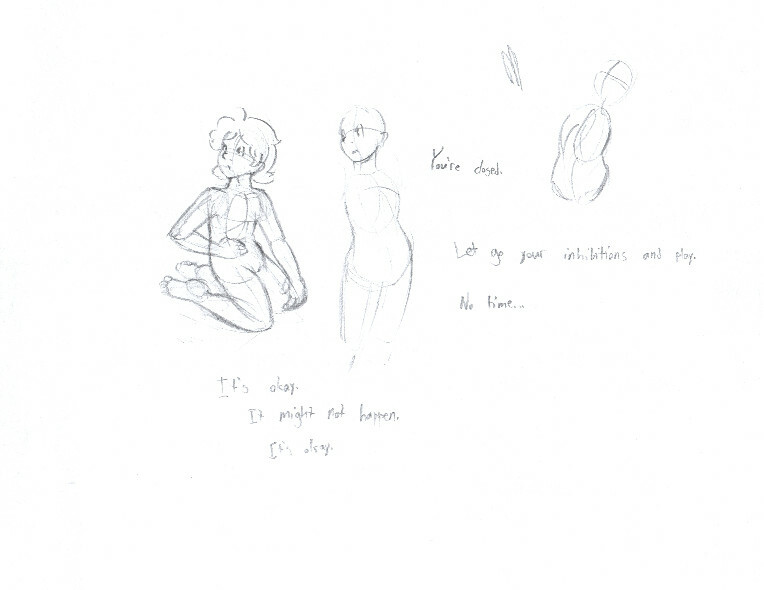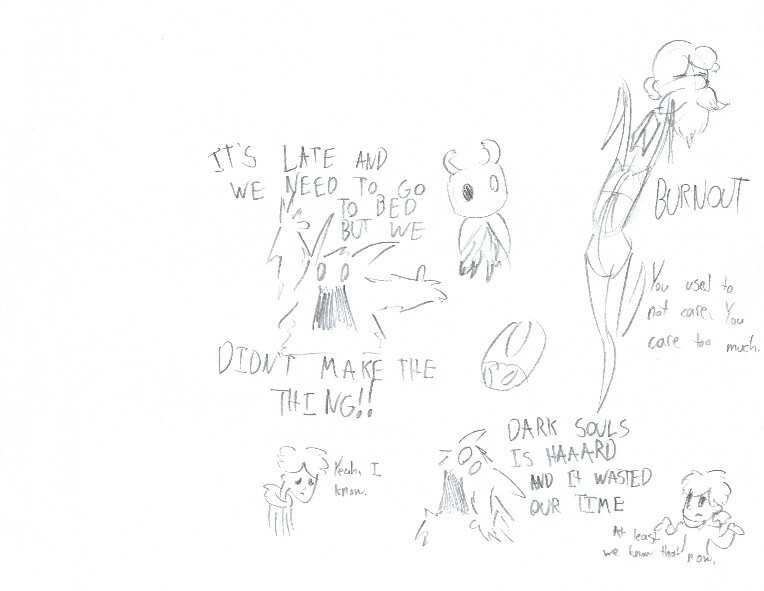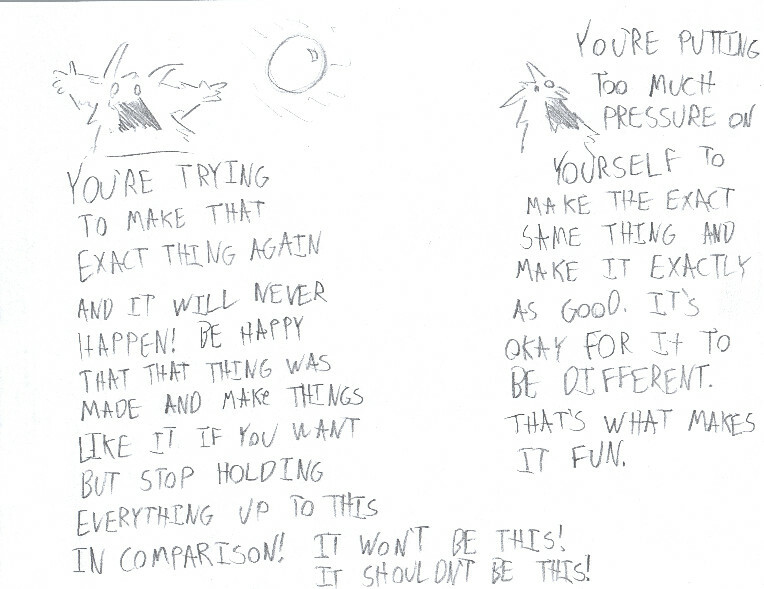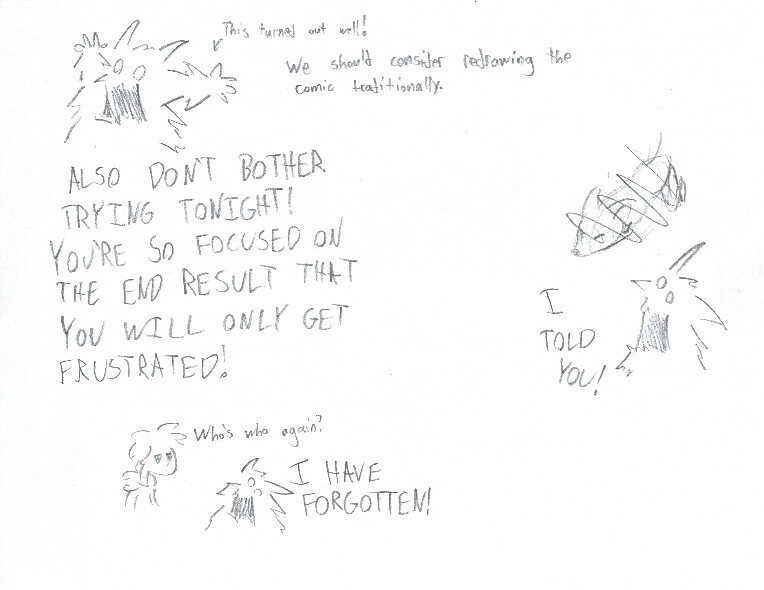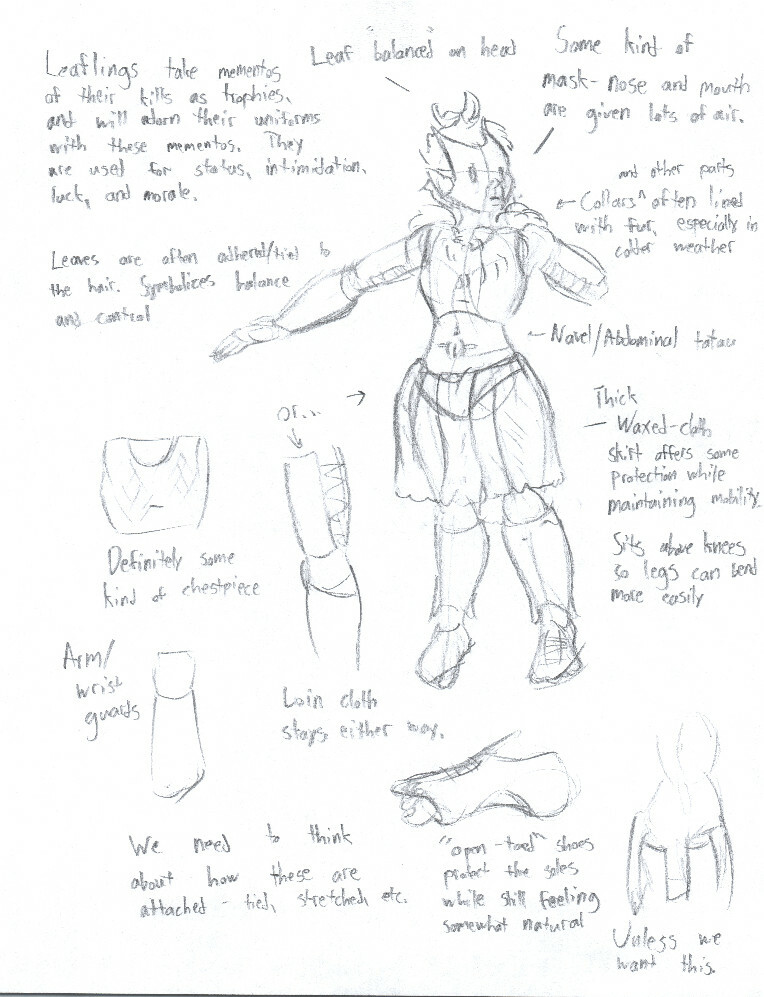 I think my "drawing nude children" phase is over. As much as I'd like to recreate that magic, I don't think I can just force it like that. I feel like there are some artists who can reliably produce the same kind of piece over and over again, but whenever I try to get something down to a formula it seems to never work, probably because I'm putting too much pressure on getting something right. That's one of the sucky parts about drawing. It's not just about following instructions, it's the state of mind you're in as well that can make all the difference. On those nights I was going through a lot of emotional turmoil. I hope that's not prerequisite. I don't think it is.
I know it'll happen again, I just need to give it the proper time and space. I'm trying to stay confident.
I was wondering how I'd feel today after resigning. I have to say, now that it's done I don't feel that sad about it. I feel so free, now that the slate has been wiped clean (speaking of which, I won't be finishing the SPNATI painting either, I've decided).
In its place, I've two main projects I'd like to do. First and foremost, I want to work much more extensively on refining my story and fleshing out my world. On that end, I have a "pilot episode" planned out that I'm going to refine a bit and try to make. I have to decide just what rendering style I want to use. I have decided it's going to be black and white to save on time. Not sure how I'll handle shading. That watercolor piece turned out well, so maybe that in grayscale? We'll have to see. I might try a few different pieces. Gives me an excuse to draw more standalone pieces.
Second, I've decided I'd like to go ahead with that Cuphead comic idea I had. I think this is a reasonable project to take on - I've done short comics before so it's not unfamiliar, and the story is already planned out, meaning we have a specific start and a specific end. When I was working on Iris the Gorgon I could reasonably produce a page a week, so given my current free-time schedule if I put my dedication to it I imagine I could produce a page at roughly the same rate, maybe one every two weeks at its slowest.
So there - a few well-defined projects already in the works, some big and some small. I feel pretty good.
Oh, and at some point I'd like to finish the Art Monster comic but I'm not going to put too much pressure on myself for it.