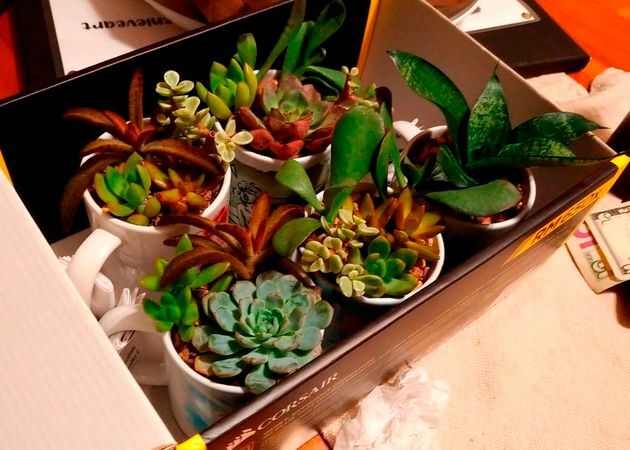 It turns out my expectations of no one buying from me at the marketplace I mentioned in my last news post were not unfounded. That five dollars on the side is the only money I made in the 4 hours I was set up. Many late nights and lost hours of sleep, lots of money, orders and re-orders of mugs, lots of care buying and arranging succulents, using the good soil even, typing out care sheets and designing new cards and getting everything set up just right, spending all night making buttons and finally putting that press I got years ago to use, finally putting myself out there and putting my work up for the public to see, and all of that, all of it, was for nothing. So I guess I really am doing all this just for me.
Marlinette's art sold like hotcakes though, so I am happy for her even if the exact same people buying from her could spare less than half a second's glance at my work. She's the one with the charisma, not me.
Something did happen though that actually made me really happy. There were a lot of kids at the event, and at one point this little girl came over to the succulents and stopped and stared, and she just started... touching them. Each one, very gently feeling the leaves, poking the middle of the echeveria, squeezing the fat leaves, looking closely at each one. I don't think she had ever seen succulents before and it was really neat to see the curiosity and fascination play out in front of me and watch her experience something for the first time. Even though all the rest was frustrating, that one bit almost made it all worth it.