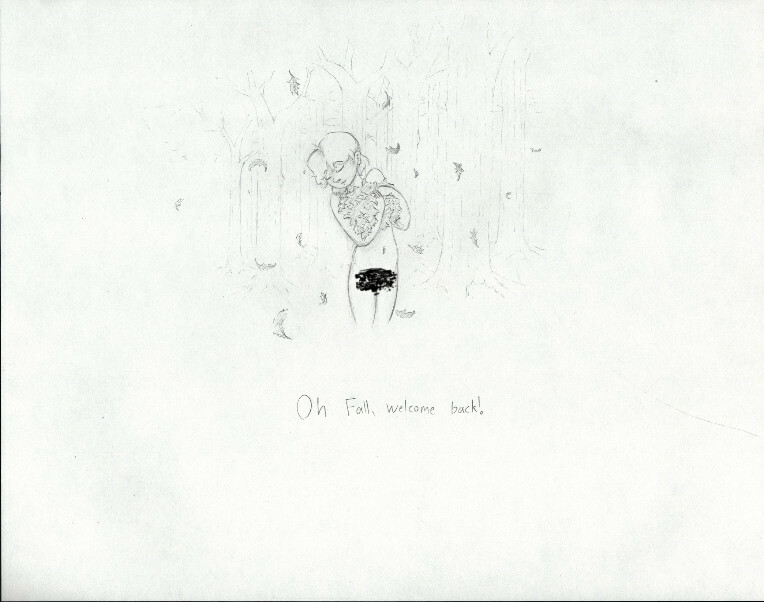 It's finally cold again, thank goodness.
Work is back to full time, which is good because I like money but bad because I like time.
Everyone keeps banging on about Clip Studio Paint, so I've decided I'm going to give it a try, but I want to have a few sketches on hand in order to maximize the time actually using the software. Also I want the sketches for Inktober, one or the other. So there will be a dry spell.
It feels as though every new drawing I make has to be better than the last, and every new finished piece has to be the next masterpiece. It's easy to forget all of the failures and pitfalls that paved the way to one single moment of success. I'm trying to build more confidence, but it's not always easy. It's strange how it works. It seems like things that are noted for later and planned out rarely turn out satisfactorily, but brief moments of impulse lead to some of the best things. I wonder where the sweet spot is between caring enough to make it look nice while not caring so much that it leads to overworking and frustration.
That said, I've been trying to push myself in terms of perspective - which has led to a few good ideas, and I'm excited to keep going. But I have a feeling my art will look worse before it looks better, so I just need to be ready for that.