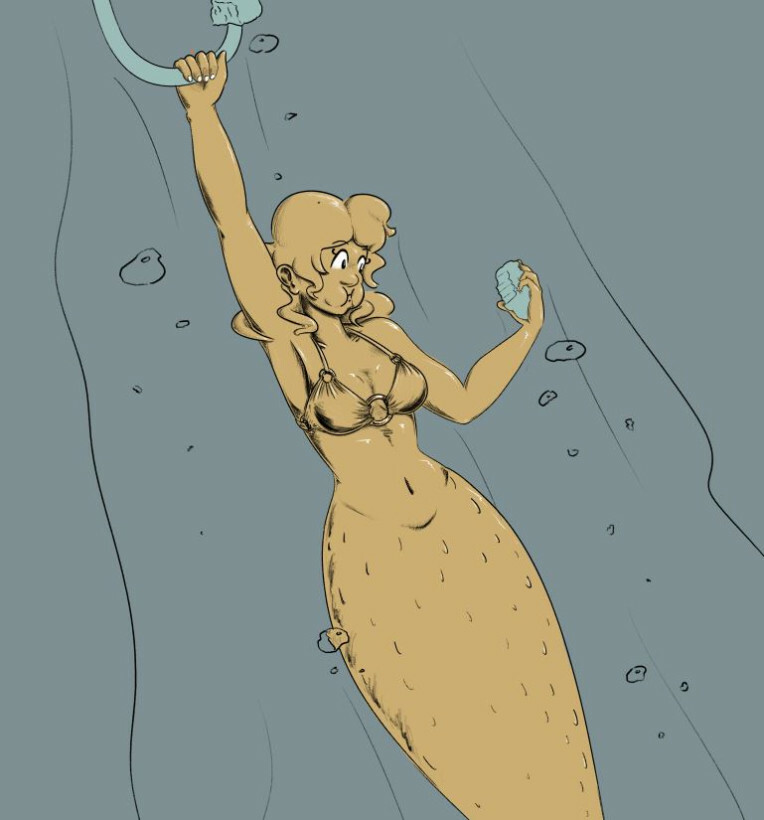 I don't know why I stopped with the other chalk style, looking back. It looks pretty good after looking at it with fresh eyes. That's me. Spinning in place, with everything.
Who knows if anyone from FJ will ever read these - if you do, here's my secret: first of all I don't draw as much because I'm working on a porn game (but also because I'm just working). I don't like that it takes time away from it but I also have a ton of fun and I feel appreciated in that community.
Second, that article on the BWW you were talking about tonight? I wrote it. I try to keep my opinions to myself and/or anonymous but I suppose if I'm going to put them online I shouldn't be afraid to claim them as my own. I like to think that behind the venom was a legitimate critique of what went wrong and what went right. Of course if someone put Iris on there I'd probably be heartbroken. I guess that makes me a hypocrite.
Third, I envy all of you, that you believe in yourselves enough to put yourselves out there and market your services as artists to others. I don't have the guts for that. Look at me, I can't even finish one picture without starting it over and over. Though I suppose this was also an experiment in rendering styles, and in that sense this has been a success... and failure. But success because of the failure. You all seem to have a spark that I don't. I envy that.