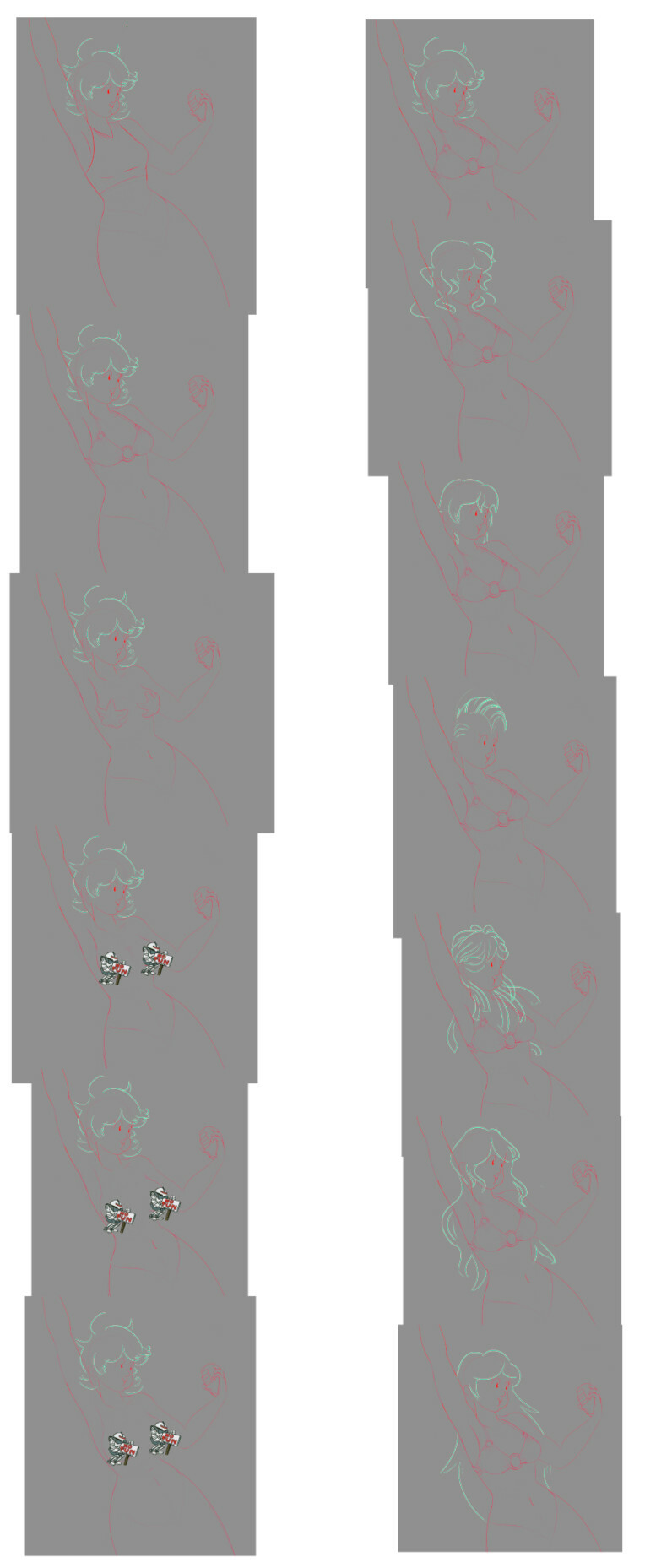 I think I know what my problem is. I never finish anything. I make a lot of progress on something, but then something else catches my attention and I move onto that, and nothing actually gets done. I don't think I've even referenced that in the art monster comic yet. It's been over a month since I worked on the SPNATI fan art painting and already I'm moving onto something different. Granted there was a reason for it, but still.
I tried coming up with a few different hairstyles for her. That bob cut at the top is super cute (I've discovered I'm a bit of a sucker for that look) but she's meant to look like she's being dragged up through the water, so unfortunately it won't fit for this piece. My plan is to draw each of the body types on the left with a different rendering style as practice, so maybe in addition to that I'll give them each different hairstyles as well. That would be six for six, though I'm not crazy about that last hairstyle.
I think the key word is momentum. I need to keep the momentum going, and it's important that it doesn't get shifted to a different path, because it's hard to get back on the original once it's off.