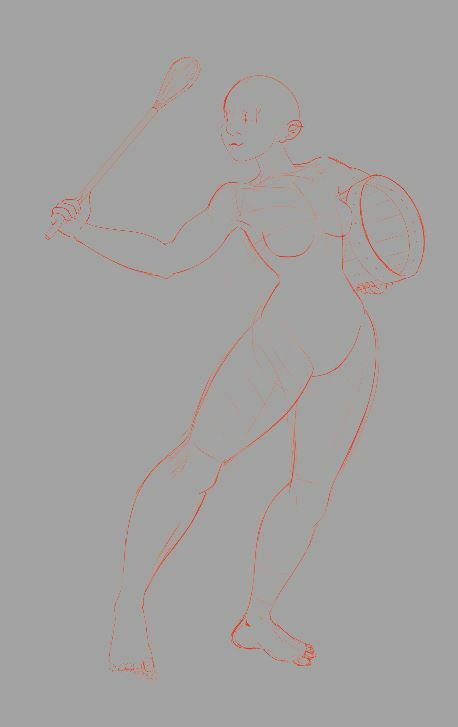 Something about the refined sketch feels stiffer than the rough one which I don't like. That seems to happen often to me.
She wound up coming out 乇乂丅尺卂 丅卄工匚匚 in this version which doesn't really bother me. Most of it's going to be hidden by the apron anyway. I fear I may have focused too hard on precision which in turn caused me to lose some of the motion. That and since it's still in a conceptual stage, maybe I shouldn't be spending so much time on it.
Got the rest of the hands done for SPNATI, then realized I still have to do her feet. Happy days, happy days. At least once it's done it's done, it's just a slog. I never thought I'd see the day where my projects at work were more fun than what I was doing at home.
Maybe it's time to get back to that painting for a bit.