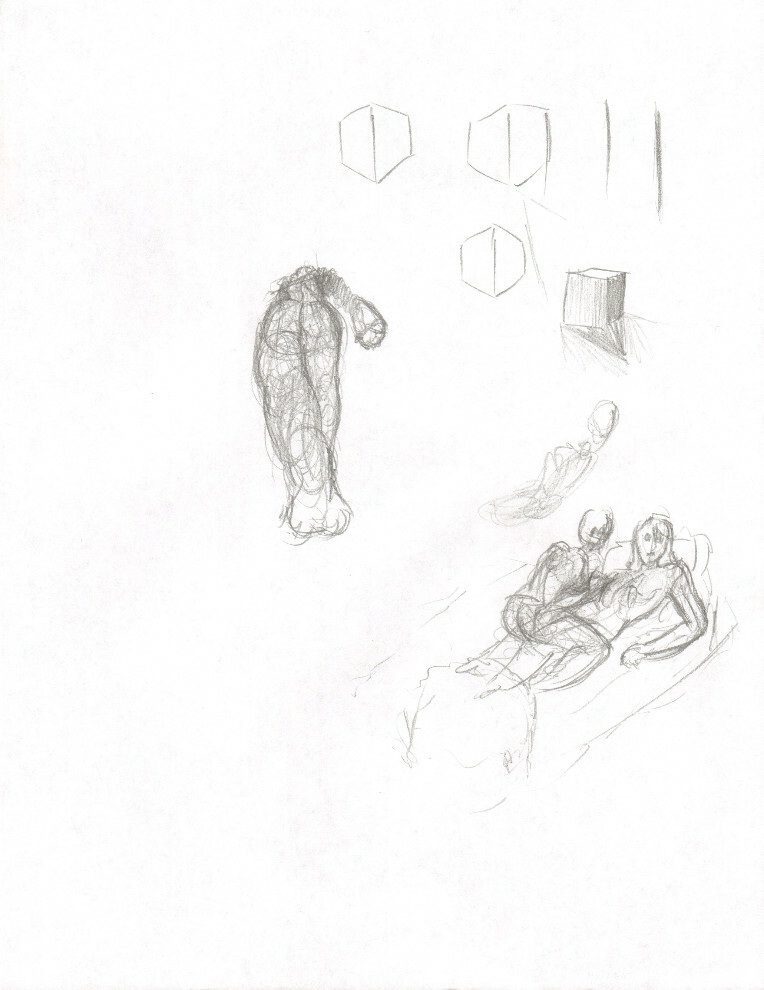 Sometimes you just have to scribble it out.
I was going to draw another iteration of the nude beach piece, but I got a bee in my bonnet with writing a new version of my story. It's drastically different than the previous one - whereas the original story was an epic fantasy, this one is a completely realistic, somewhat dark slice of life story. But it works so well - it gives me pause for thought about just what I want to use these characters for. I've often felt that I've been trying to tell two different stories.
Seeing as it's almost 1AM, the shutdown timer obviously does not have as much impact as I had hoped. At the very least it kicks me off for a short while so that I can get ready for bed, but now that the new computer is fully solid state and can boot completely up within 30 seconds, there's not much punishment in forcing it to turn off. I can just... turn it back on again. Perhaps I need to modify it to be more aggressive.