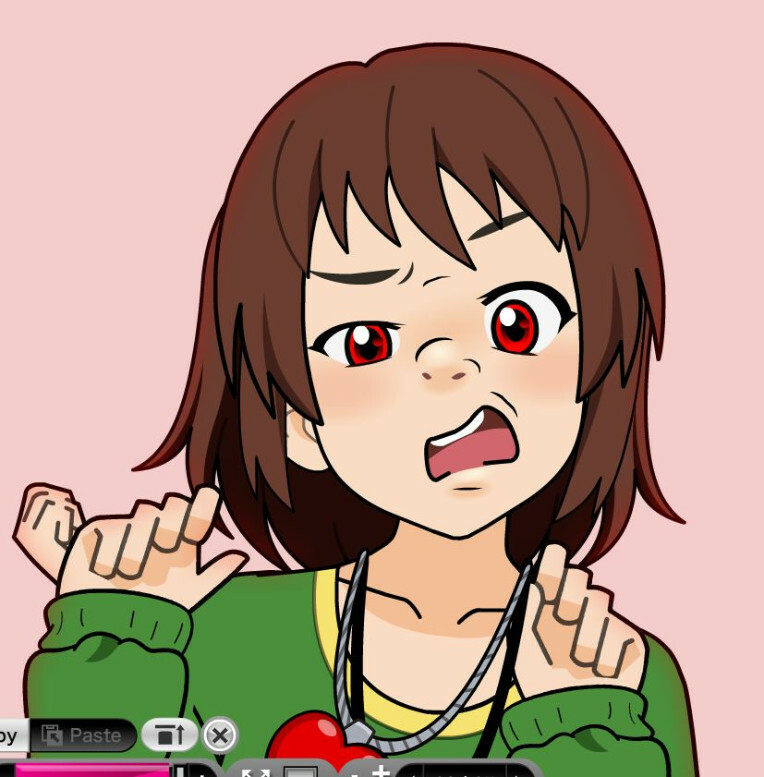 12:45... could be better, could be worse.
Tonight seemed to slip right between my fingers. I had no errands and wasn't going to the gym, so the plan was to work on art all evening and that just... didn't really happen.
I did work more on the drawing table though. Put a coat of polyurethane on both pieces; I thought I could get away with doing all the sides at once like I did with the stain, but unfortunately the newspaper stuck to the bottom, and not only did it fuse with the wood but the print came off and stained it. Good thing it's the underside.
I also noticed only now that I glued the pencil guard to the wrong side. Ooooops.... fortunately a couple whacks with a chisel and it came off fairly cleanly so I could glue it onto the proper side. A couple light coats of stain and there should be no noticeable difference.
Made a pose in SPNATI as well. I'm quite proud of how the expressions turn out. She might not have the most elaborate model, but I hope she's expressive enough to make up for it. I feel like that's a pattern with my art in general and I hope that people remember me for that, if nothing else. Is that conceited for me to say?