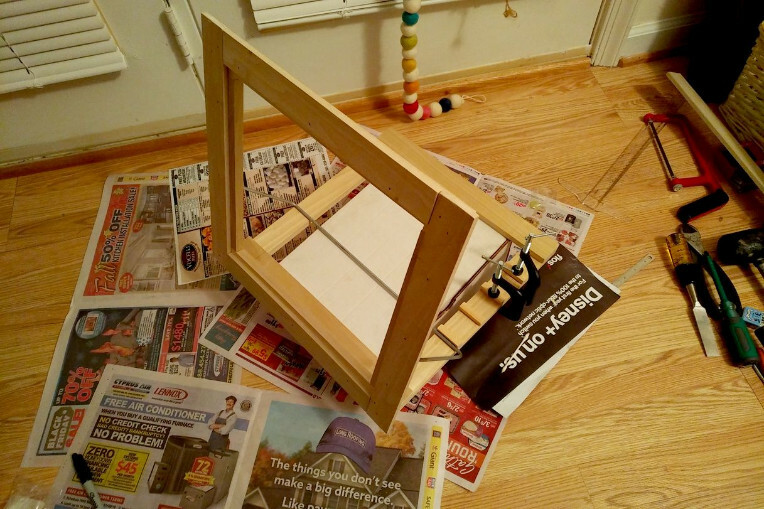 We have a lovely four-day weekend to catch up on all the things that need catching up on. Today was spent making good progress on the drawing table. Once the adjustment pegs are in place I'll be filling in the cracks and rivet holes and staining the whole thing, then all I have to do is frost the acrylic panel and insert it. The frosting part is probably going to be the trickiest bit. I tried using a multitool and sandpaper and it barely did anything.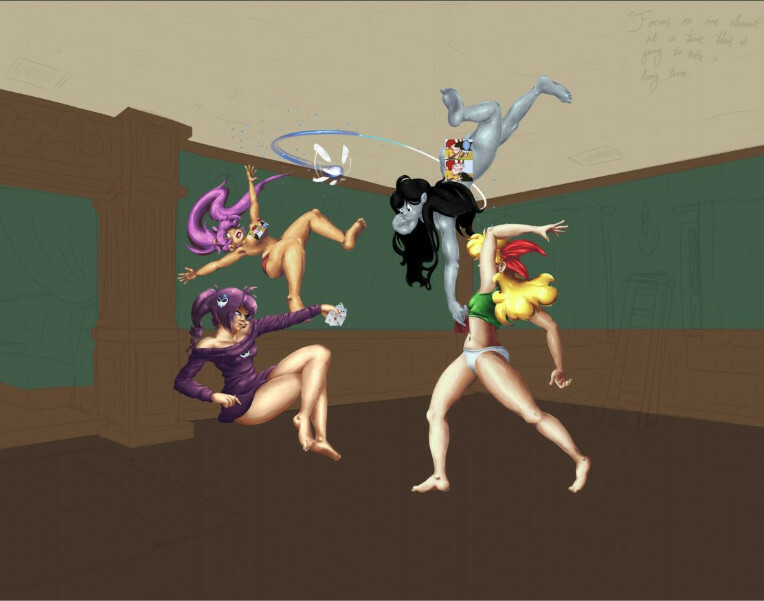 Also I did a bit more work on the SPNATI fanart piece after a months-long hiatus. Coming back I don't think I like how the characters look (especially Shantae's boobs - yeesh) but I don't think I'll be reworking them too much. I want to finish it and move on.
Though I must say, I was dreading the background work but now I'm kind of looking forward to it. I think adding all the little details will be fun, and the practice I had with speedily painting a background at work I think helped break down my mental wall of perfection, if that makes sense. I'm going to try and keep it loose, though I still want the perspective to look decent. Some of the woodwork seems a little janky though, but I'm not going to worry too much about it.
Still, I can't help but foresee this not getting a lot of attention once it's done. That just seems to be how it goes with me.